Balanced Pain Management Treatment Coming to Community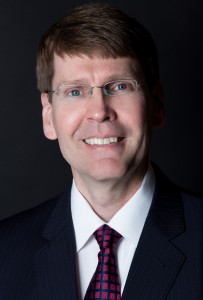 The Perry County Memorial Hospital Pain Management Center is now open. The Perry County Memorial Hospital Pain Management Center will diagnose acute and chronic pain and create individualized treatment plans for patients based on a number of considerations, including the cause and level of pain.
Diagnoses treated at the center include neck and back pain, headaches, fibromyalgia, chronic pelvic pain, Complex Regional Pain Syndrome (CRPS), nerve damage, as well as pain associated with arthritis, muscle spasms and shingles.
The center is staffed by Dr. Daniel Lynch a board certified and fellowship trained pain management specialist. Dr. Lynch graduated from Wayne State University School of Medicine and completed his fellowship at Texas Tech University Health Center.
The Perry County Memorial Hospital Pain Management Center is committed to patients for the life of their pain and compliance with their care plan. The center establishes an agreement with the patient that holds him or her accountable to the use of only one pharmacy, one prescribing physician, keeping medications safe from loss or theft, pill counts and urine drug testing.
"People who have acute or chronic pain that is preventing them from living their normal life may be a good candidate for this program," says Dr. Lynch. "We offer some of the most advanced treatments available today for pain management. These treatments are more tolerable and less invasive than in the past," he adds.
"There is a significant need for this type of service in our community," says Joe Stuber, President and CEO of Perry County Memorial Hospital. "We are very pleased to provide local, safe and effective pain treatment to patients and their primary care physicians. The last thing these patients need is to travel long distances for treatment when they're already in pain."
For more information or to schedule an appointment, call Perry County Memorial Hospital Pain Management Center at (812) 547-0386.